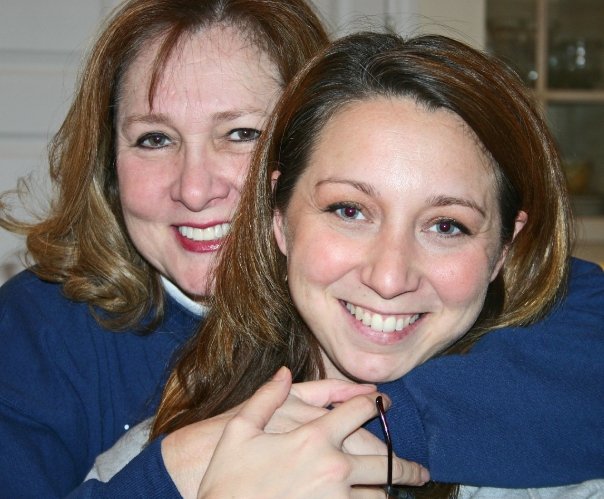 I've often wondered if my mother learned to cook biscuits before she knew how to walk.
Mom is the oldest of 4 children. Her mom had serious heart problems, and from an early age, mom was responsible for helping out around the house. One of her chores was making biscuits. Her grandmother taught her the technique.
Over the years, she studied the art. Once, a lady brought mom biscuits, and mom was intrigued by the fluffiness. She asked the lady how she got them so fluffy, and the lady spilled her secret: White Lily Self-Rising Flour. Since then, mom uses this flour for her biscuits. As a matter of fact, when all of the family comes to town, she buys a new bag of flour. It must be fresh!
I've been eating my mother's biscuits all of my life. They are savory clouds of biscuit heaven. Pour on some gravy, and you have yourself supper. Slap on some butter and jam, and you have yourself a desert! Personally, I like to scavenge the crumbs off the pan after the biscuits are gone.
SOUTHERN COOKS DON'T MEASURE
Southern cooks are notorious for "eyeballing" the measurements. (It is frustrating when you are trying to learn.) "Eyeballing" is equivalent to "that looks about right," or, "it needs a touch more," or, "you add this much till it looks like this." For southern cooks, making a dish is more of an art than a science.
"This is a good batch of biscuits!" or "These biscuits aren't that good," mom will say as we are all stuffing our mouths. We cannot tell the difference. They are all divine. Only the artist knows the secret to perfection, and only the artist knows whether their art measures up.
With this being said, I cannot give you exact measurements. Instead, I have made a video of the artist creating a masterpiece.
Mama's Fluffy Southern Buttermilk Biscuits

What you need:
White Lily Self-Rising Flour

Crisco

Buttermilk
(The above 3 items need to be fresh)
A bowl

A sifter

A fork

Wilton Cake Pan (Round) *Mom swears this makes a difference*

Very Clean Hands
Directions (Sort of)
Preheat Oven to 450 degrees

Sift approximately 3 full cups of flour

GREASE your biscuit pan

Add in 4 spoonfuls ('ish…see the video) of crisco

Cut the Crisco into the flour (Watch the video for this technique)

Pour in the buttermilk (Watch the video for how much)

Mix it in (Again…watch the video)

Flour up your hands (Biscuits are sticky)

LIGHTLY roll the biscuits and place in the pan
---
~VERY IMPORTANT TIP~
DO NOT OVER WORK THE BISCUITS AT ANY STAGE!
THE LESS YOU HANDLE THEM, THE BETTER!
---
Place them in the oven towards the top to keep the bottoms from burning.

Cook until they are golden brown.
This technique takes practice. Mom has been making these biscuits for decades. If you can catch on to perfecting these, your family will be OH SO THANKFUL!
IDEAS FOR WHEN THEY ARE DONE
Here are some ideas for garnishing your biscuits with a little more unhealthy taste bud tantalizing treats:
A pad of butter mixed in with some honey

Peanut butter and honey mixed up

Peanut butter and jelly mixed up

Jam or Jelly (with butter, of course)

Gravy of any sort. We do a tomato gravy. It sounds gross…but..have mercy. It's slap your mama good. (No worries, mom. I won't slap you, but I will want to. Lol!)
Honestly, there is no wrong way to do it! Sweet or otherwise, these things are heaven on earth.
Good luck with your biscuit making!